Getting Ready for Work - Home Package is a Course
Getting Ready for Work - Home Package
Started 30 Oct 2018
Sorry! The enrolment period is currently closed. Please check back soon.
Full course description
This package is developed for people with autism spectrum disorder (ASD) who are preparing for employment. It aims to help one develop the 3 basic work habits that are necessary for employment through daily chores and exercise.
This course is organised into two modules:
Getting Ready for Work
How Parents Can Help?
At the end of this course, students will be able to:
follow work schedules
staying focused during work
maintain physical stamina while doing work
This course is available to selected Pathlight School students as part of their on-campus lessons.
Please contact Pathlight eCampus for more information about this course.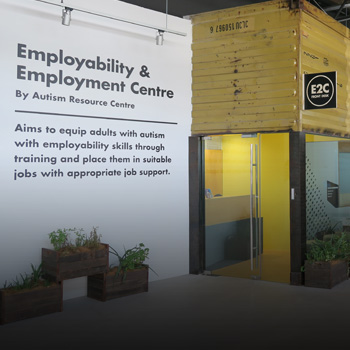 Employment & Employability Center (E2C)
Autism Resource Centre (S)
Offered By